A bot flow is what your visitors will see on your site when Gist Messenger appears and as they continue to interact with your website. A bot flow can be made up of multiple actions, such as a simple greeting, gathering more information about your visitor (qualifying questions), booking a meeting with a teammate.
We recommend creating a bot flow first for your top 3 most visited pages on your site to get the most value out of Gist right off the bat. You can then expand and add more blot flows as you become more comfortable in the building process.
You can easily create a bot flow from the ground up using our visual bot builder and fully test the experience before going live on your website. In this guide, we will walk you through the process of creating an engaging bot.
Top Menu
The Top Menu is composed by 3 sections:
The Builder
Display Rules
Settings

The Builder
Our powerful Builder is where all the magic happens! Here you can build your bot, customize it and engage with your website visitors like never before. Let's take a look at the interface in detail.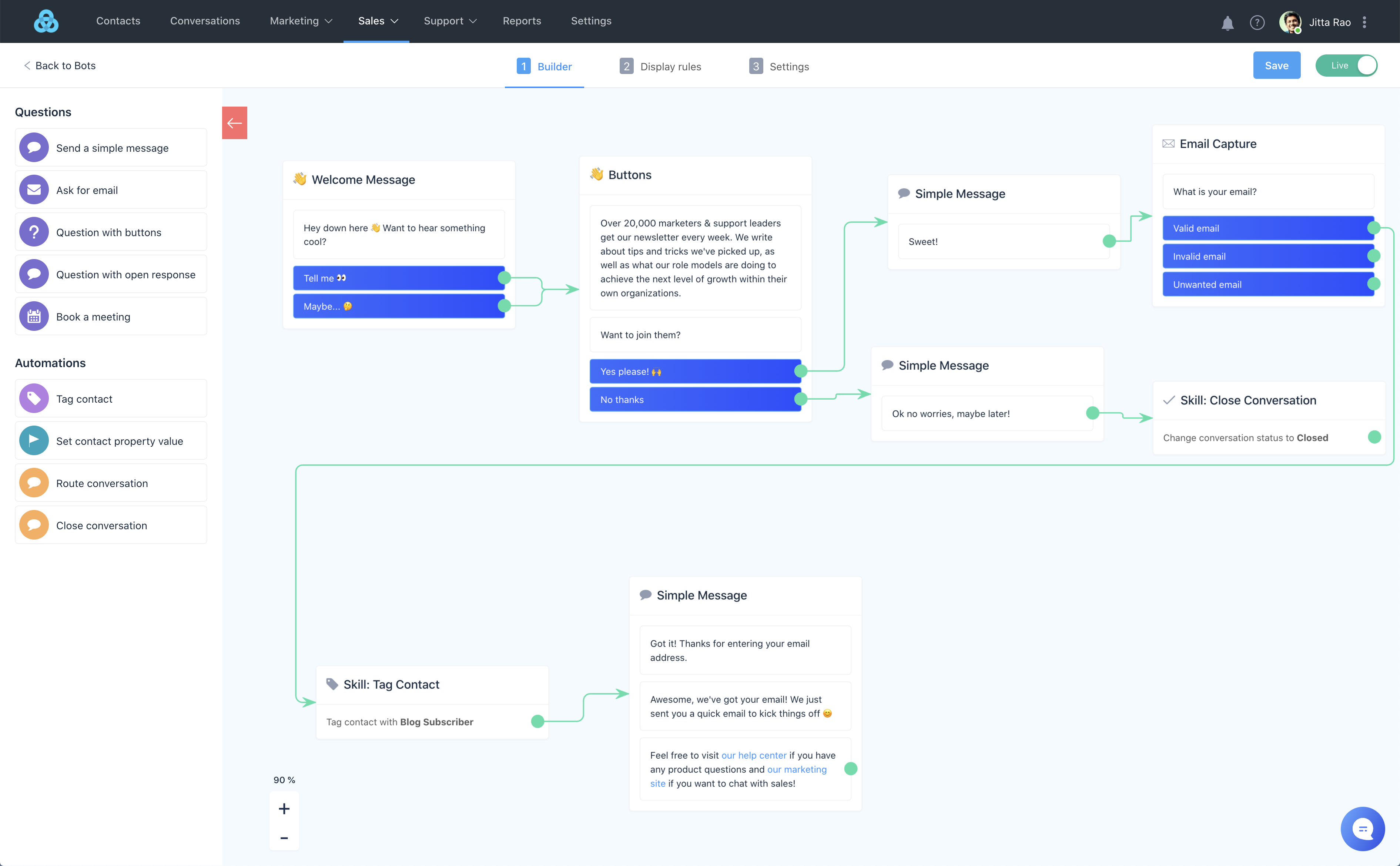 Side panel
The side panel contains all the blocks you can use to build your bot. By clicking in the Arrow icon, you will hide and make more room for you to work:
The side panel has two sections: Questions and Automations.
Blocks
The blocks represent chatbot messages and actions and can be of different types, from simple questions to integrations.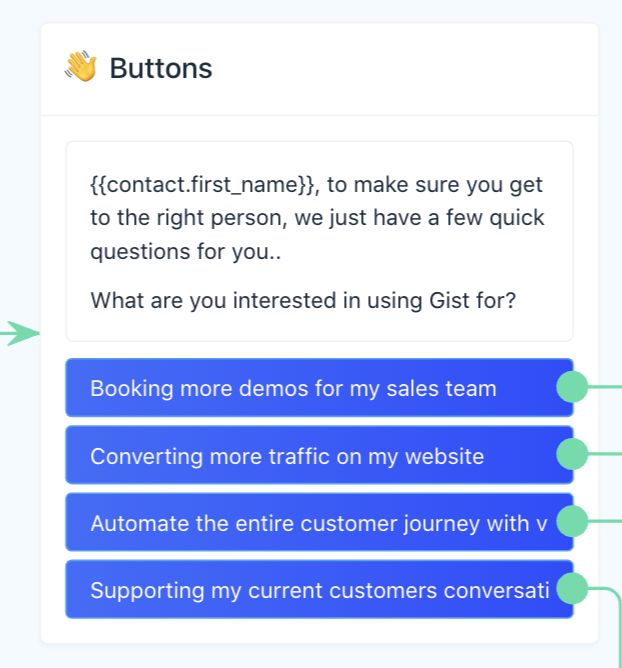 To create a block, drag and drop it from the side panel on to the canvas at the location you want it to be added. Feel free to stick to simple messages and questions first and then add automations to your bot flow.
Zoom
You can find on the bottom right of the side panel: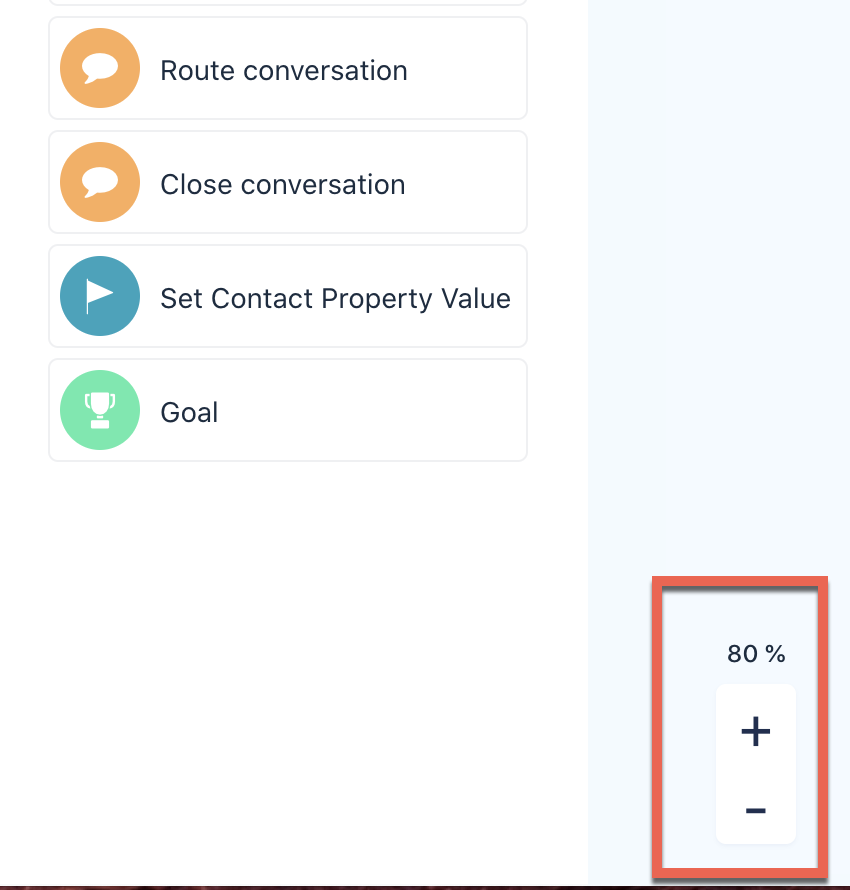 Pan
You can move around the bot builder flow by scrolling with your mouse.
Display Rules
You can target your bot to the right audience. To capture quality leads, you'll want to target your most engaged visitors on your site. Here, your filters could be:
Time on current page is greater than 5 seconds.
Total page views is greater than 2.
Note: You can combine 'And' with 'Or' filters for a more targeted audience.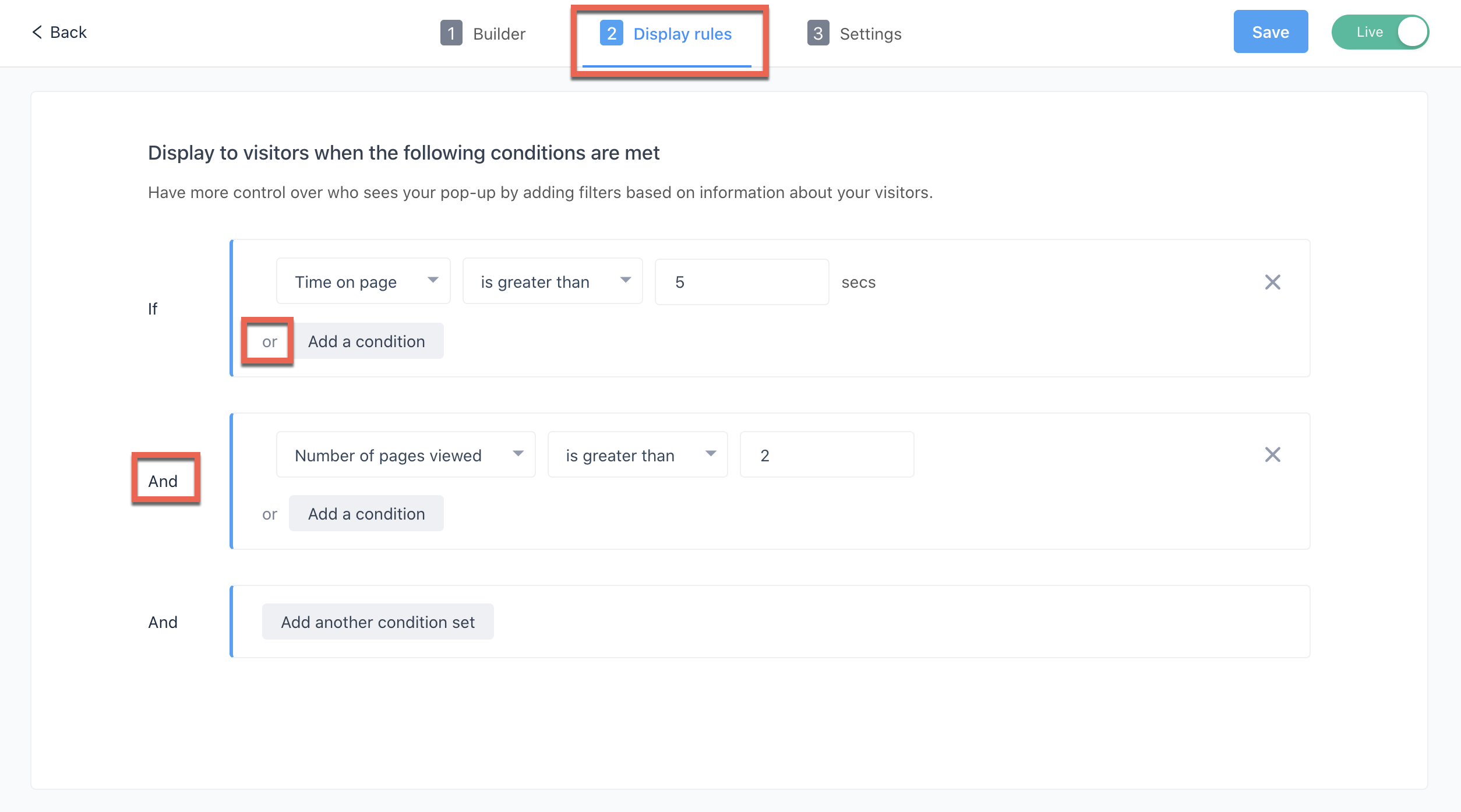 Settings
Give your bot a name so you can organize multiple chatbots effectively. Also, you can configure your GistLink in the bot settings page.