Track Email Stats Using The Email Dashboard
Track Email Stats Using The Email Dashboard

By Jitta Rao
updated 2 months ago
---
Gist makes it super easy to track the stats of every email you create and send.
Each email has it's own "Dashboard" where you can see all of the important stats and tracking information.
Below is a quick overview of what is available to you in each email dashboard.
If you have any further questions, please start a Live Chat in the lower right hand corner to talk with our support team.
Access The Email Dashboard
When viewing your main Email Marketing Page, select the email you want, then go to the "Action" column on the far right hand side and select "Dashboard" from the dropdown menu.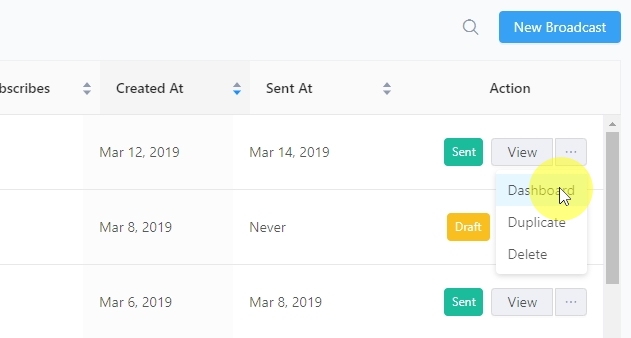 Email Overview
At the top of the Email dashboard, you will find an overview of the Subject, Sent Date and Audience. In the top right hand corner is a "Duplicate" button. This allows you to make a copy of the email.

Performance Stats
Here you will find the Open Rate and Click Rate Stats for your email.
This data included Unique Opens, Total Opens, Unique Clicks, and Total Clicks.

Total Report
Here you will find the Total email delivered, Total Bounces, Percent of Unsubscribes and Percent of Spam Reports.

Link Activity
Here you will find the URL of every link included in the email, with the total # of Unique click and the Total # of Click it received.

Recipients Page: To Access the "Recipients" page, Scroll back up to the top of the page and "Click" on the "Recipients" link.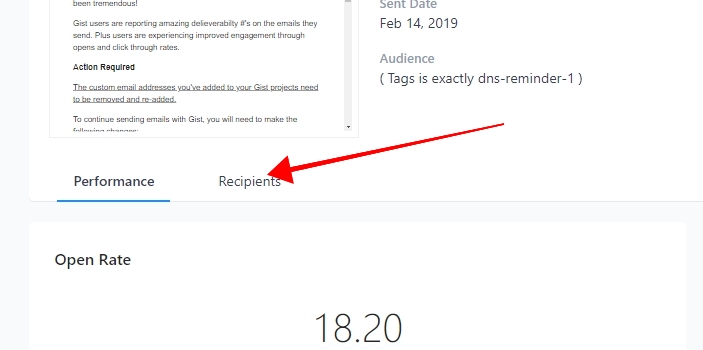 Recipients Page
On this page, you will find more overview stats from your email, with user information for each "Recipient" of the email you sent.
This includes, When the email was sent, When the Email was opened, and When the Email was Clicked.


Page Numbering
At the bottom of this page, you have the ability to navigate the "Recipients" data by going searching through the numbered pages.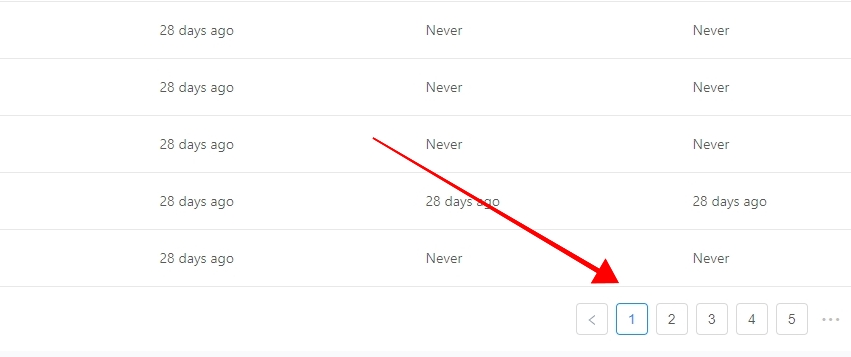 As you can see, each Gist Email Dashboard tracks a lot of important email data and presents it to you in a clean and usable presentation.
Now that you've been through this quick overview, go jump into your account and check it out for yourself!
---
Need Help?
If you have any further questions, please start a Live Chat. Just "Click" on the Chat Icon in the lower right corner to talk with our support team.
Did this answer your question?