The Gist Knowledge Base provides your leads and customers with easy and fast access to answers about your products and services and allowing them to find recommended solutions to frequently asked questions.
The New Gist Knowledge Base allows you to teach, answer questions and share tips with your customers. In this quick overview, we'll navigate through the main settings of the Knowledge Base and touch on a few of the powerful features.
Creating a new Knowledge Base article is a simple 1-2-3 process. So follow along with the video above and the screenshots below to get comfortable with the New Gist Knowledge Base!
Step 1: Click on 'Support' on the taskbar, select 'Knowledge Base' to access your Knowledge Base dashboard.

Step 2: Click on 'Add Collection' to create a new Collection.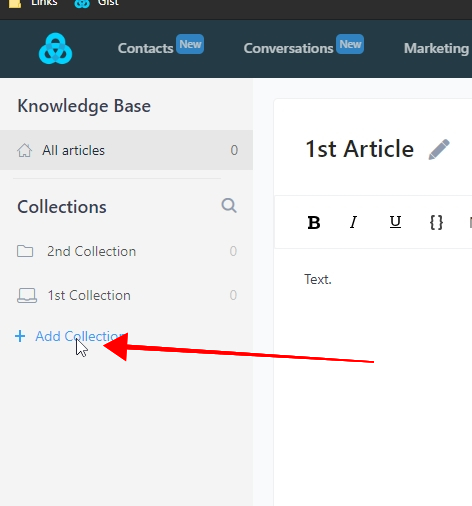 Step 3: Creating a Collection
3.1 Select an Icon for your Collection.
3.2.Give your Collection a Name.
3.3 Give your Collection a Description.
3.4 Save your Collection when done.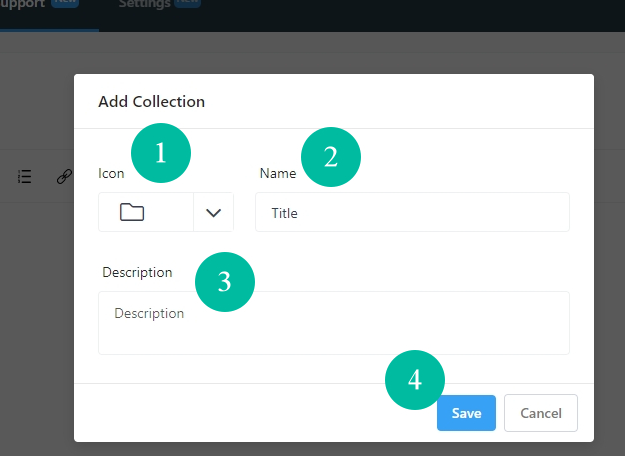 Step 4: Add Articles to your Collections.
4 Click 'Add Article' in the top right corner.

4.1.Give your Article a Title.
4.2. Edit Your Article.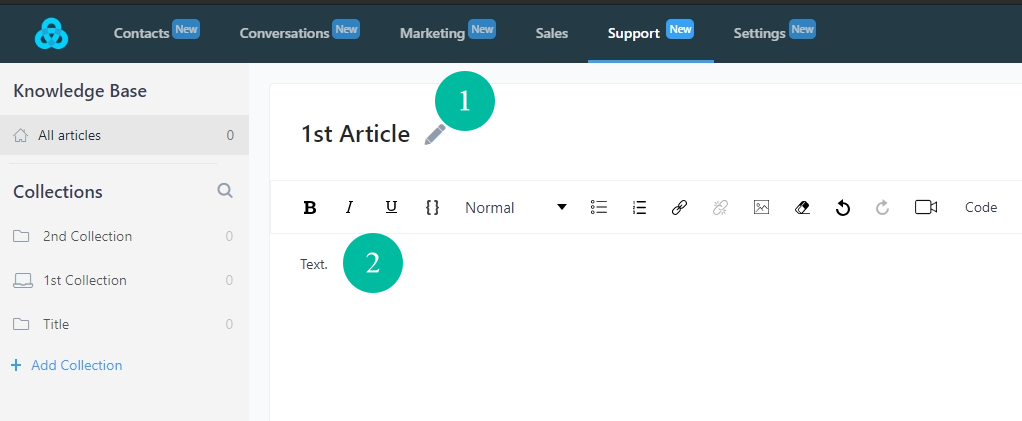 Step 5: Publish Your Article
5.1 Select an Author
5.2. Select the Primary Collection.
5.3. (Optional) Select Additional Collections.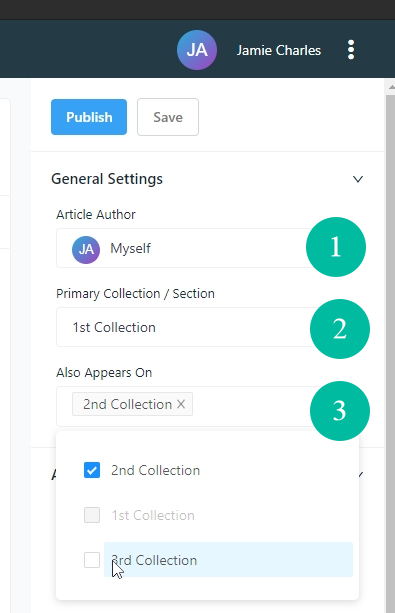 Step 6: Edit URL if Needed.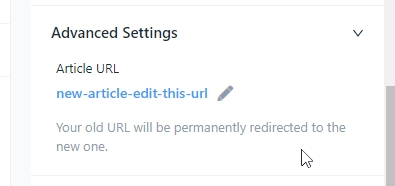 Step 7: Finalize Open Graph Settings.
7.1 Set Open Graph Settings
7.2. Set SEO Settings.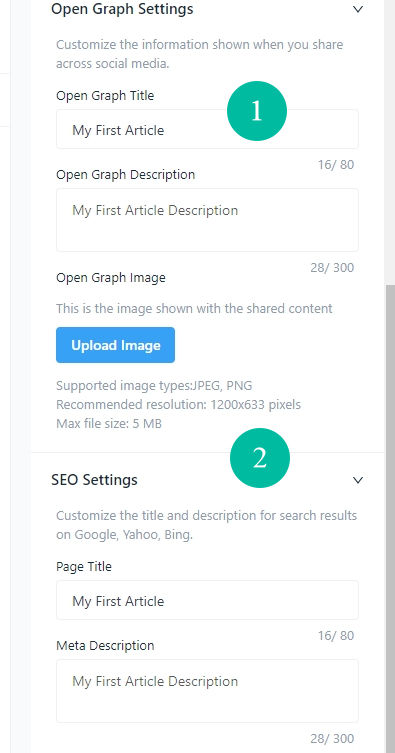 Step 8: Customize your Knowledge Base appearance
In your Knowledge Base Settings, you'll see lots of customization options to help you decide exactly how your Self Serve center should appear for your customers.
You can choose a color for your Knowledge Base, add your own logo, favicon and header image, pick your brand color, add a custom domain and much more.
Step 9: Setup your own custom domain
When you turn the visibility of your Knowledge Base, your content is by default accessible through getgist.help domain. Your URL would look like yourcompany.getgist.help
If you'd like to use your own custom domain, you can use one by setting up the custom domain.
First, you'd need to enter your custom domain in your Knowledge Base settings page, let's say, support.yourcompany.com
Next, you'd need to login to your DNS provider or Domain registrar account and create a CNAME record that points support.yourcompany.com to yourcompany.getgist.help
---
Note: DNS changes can sometimes take up to 72 hours to take effect, but are typically much faster.
Note: If you are using Cloudflare to manage your DNS records, make sure the orange clouded icon is disabled, otherwise the DNS entries will not redirect to the right IP addresses and SSL generation for your custom domain configuration will not succeed.
---
Need Help?
If you have any further questions, start a Live Chat. Just "Click" on the Chat Icon in the lower right corner to talk with our support team.